Celebrate the sweet things with KORU®
The KORU® is truly a gift from nature. This extraordinary new variety came about in New Zealand when an apple was discarded in a rose garden. The seedling that sprouted would grow a brand new apple varietal that's phenomenally sweet and crisp.
KORU® apples are on the large side, with an attractive orange-red color over a yellow background. The shape is squat with some ribbing and russeting around the stem. KORU® is complexly sweet, with subtle tartness and notes of honey, orange juice, spice, and vanilla. It has also been described as cidery, due to its juiciness.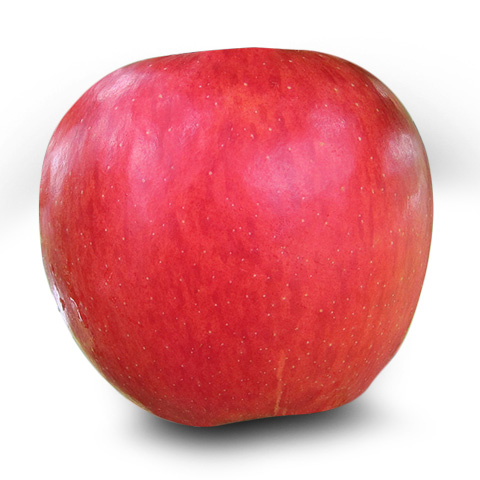 KORU®
October - March
May - July
Complexly sweet and subtly tart with notes of honey, orange, spice, and vanilla. This modern variety holds its shape well when baked and is slow to brown once cut, making it fantastic for adding to any recipe or snacking.
All about KORU®
KORU® is multi-packed at peak perfection following specific grade standards. These apples have a unique orange tinge and a consistently perfect quality.
KORU® apples keep their shape when baked, making them fantastic for pies. They are also slow to brown once cut, so they are ideal in salads or snacks. KORU® apples are good savers — they can be kept up to four months in the refrigerator, making them perfect for any busy household!